Paper Preparation Overview
All work that is properly presented by a registered Author at IPAC'20 will be included in the proceedings to be published on the JACoW website.
Use of the current JACoW templates is mandatory. Please follow the paper preparation and submission guidelines. All contributions to the proceedings are uploaded via IPAC/JACoW Author Accounts. The deadline for the upload of contributions to the proceedings is:
Monday 1st June 2020
The Editor in Chief reserves the right to refuse paper publications that do not meet a reasonable level of preparation.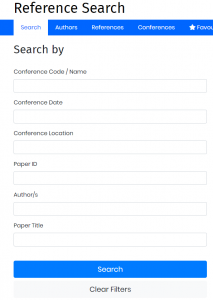 JACoW Search and Citation Export
To get citations of JACoW publications correctly formatted every time, the team at ANSTO in collaboration with JACoW is proud to present the JACoW search and citation export tool for accelerator conference proceedings. Use this tool for all accelerator conference related citations. More information can be found in this quick guide.

Word *.doc pre 2010 files will no longer be accepted.
Authors using Word must upload a 2010 or higher *.docx paper source file in addition to a PDF and figure images.