SOLEIL, PARIS
Synchrotron SOLEIL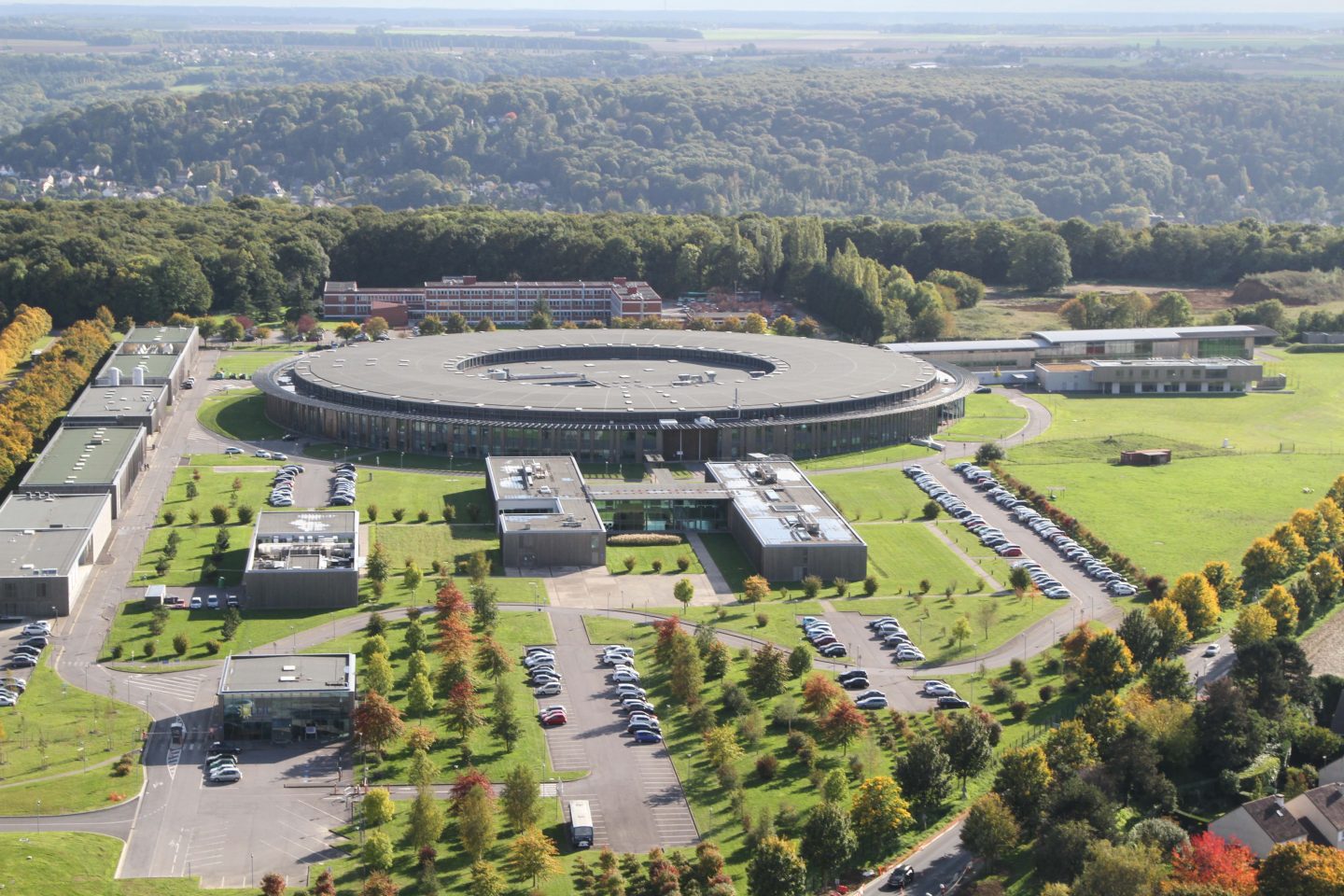 https://www.synchrotron-soleil.fr/en
SOLEIL, is a research center located on the Plateau of Saclay in Saint Aubin, Essonne, South of Paris. More concretely, it is a particle (electron) accelerator that produces the synchrotron radiation, an extremely powerful light that permits exploration of inert or living matter.
The synchrotron radiation is today essential in Research and Industrial applications.
Financed by two principal shareholders, the CEA and the CNRS, and four key partners, the "Ile de France" Region, the "Essonne" Department, the "Centre" Region, and the state (Ministry of Research), SOLEIL holds a private statute as a "Civil Company."
As a high-technology facility, SOLEIL is both an electromagnetic radiation source covering a wide range of energies (from the infrared to the X-rays) and a research laboratory at the cutting edge of experimental techniques dedicated to matter analysis down to the atomic scale, as well as a service platform open to all scientific and industrial communities
SOLEIL was commissioned in 2006, with the first expert users in January 2007. The facility is operating 24/7 in top-up injection mode and delivers a 500 mA electron beam of 2.75 GeV for a ring circumference of 354 meters and an emittance of 4 nm.rad. Today 29 beam lines exploit simultaneously the intense stable photon beams produced all around the storage ring with photon energies ranging in 10 orders of magnitudes from THz to Hard X-ray radiation.
SOLEIL Lab tour
Friday 15, May 2020
From 13:30 (from Caen) to 20:30 (departure to Paris)
The whole tour lasts for 2 hours and 30 minutes: Welcome and presentation (30 '), film and 360° virtual tour (30'), accelerator tour (30 '), control room and RF towers (30′), a Beamline (30').
Everything is taken care of by SOLEIL. Departure from the conference at 13:30 by bus (packed lunch), arrival at SOLEIL around 17:00, end of visits at 19:30 followed by a buffet, departure to Paris by bus at 20:30, scheduled arrival around 21:00/21:30.
REGISTRATION to the visit should be done on the general registration form. For any requierement, please contact Laurent S. Nadolski at laurent.nadolski@synchrotron-soleil.fr.

Safety information
Minimum age 12 years old.
The tour is not open to people equipped with active implants (pacemaker, insulin pump, neurostimulator for epileptic seizures …), due to the presence of strong magnetic fields in the installations.
Closed toe shoes with a low heel are required footwear on the tour route.